We measure the performance of our eco-efficiency management by measuring the consumption of resources (water and energy) and the generation of waste during the year. This information varies depending on the construction phase of the projects.
For administrative activities, we have established maximum consumption thresholds of 1.02 cubic meters of water per person per month and 137 kilowatts per person per month, and a 5 % reduction in solid waste production.
The corresponding indicator reports include energy consumption at the administrative offices and warehouses, to generate a baseline that takes into consideration growth and the current conditions, and that will service as guidance for the development and implementation of effective reduction strategies.
Our database also includes information on the waste generated at the projects and their adequate disposal, in compliance with the environmental licenses and approved applicable regulations.
(103-2) At our administrative offices in Bogotá, we have a solar system in place to reduce energy consumption, and we have developed a recycling system that promotes separation at the source and reuse of non-hazardous wastes at the administrative offices.
(302-1)

Energy consumption within the organization (GJ)
| 2017 | 2018 | 2019 | 2020 |
| --- | --- | --- | --- |
| 1,028,110.03 | 1,620,513.03 | 2,616,307.51 | 2,580,316.87 |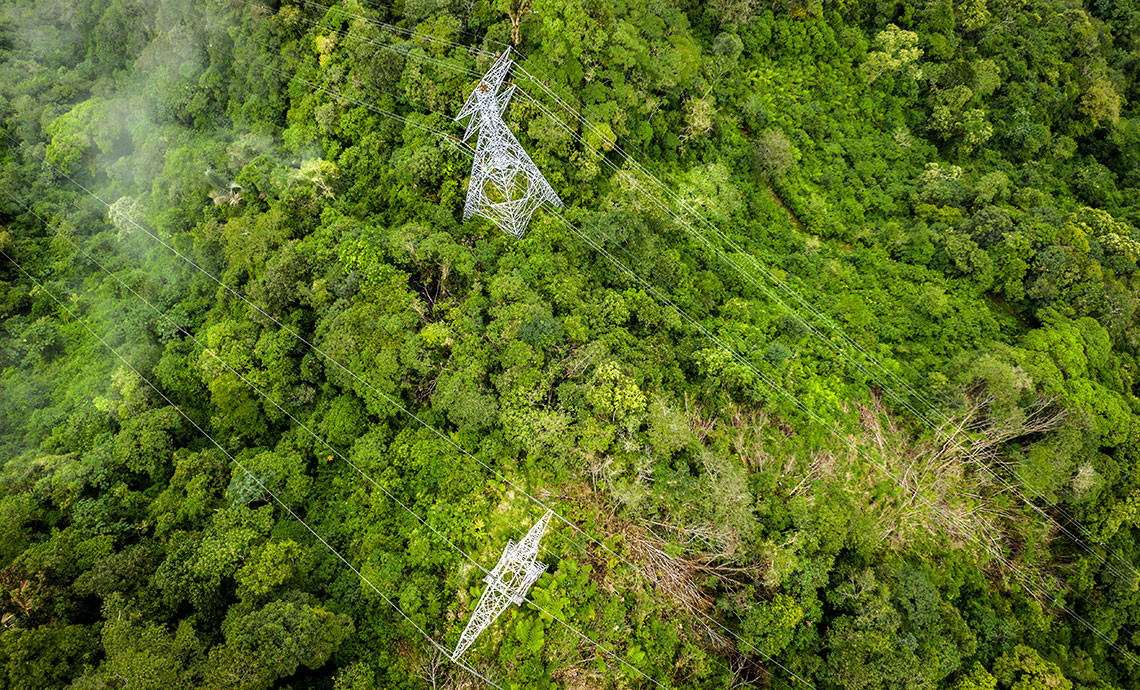 GEB transmission line in Mocoa, Putumayo